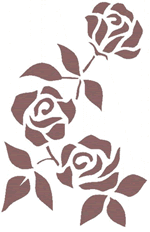 The following terms & conditions for the sale/purchase of goods and use of this website will govern any contract that Rose & Brown (we) enter with the buyer/user (you). Please read this carefully and note that it does not affect your statutory rights. Access to, and use of this website is provided by Caroline Brown trading as Rose & Brown
1 Product Descriptions & Availability
1.1 Most of our products are pre-owned and therefore display varying signs of wear. Our Gradation System will help you assess our products' general condition. Obvious faults are always mentioned in our products' descriptions.
1.2 Our products are one-off items and we rarely hold more than one piece of each displayed item.
2. Prices
2.1 Our prices are denominated in Pound Sterling and are payable in this currency irrespective of the country from where the order originates.
2.2 We reserve the right to change our prices at any time but our products are charged at the price displayed when the order is placed.
3. Payment
3.1 Payment Methods
Please check our FAQ for full details.
3.2 Proof of Payment
In return for your payment, you will be issued with a fully detailed receipt.
4. Delivery
4.1 Delivery Areas
We ship our goods internationally via Airmail. Please check our FAQ for more details.
4.2 Delivery Rates
Postage and packing is free for most orders within the UK. For orders from Europe and the rest of the world, these vary according to the combined weight of your full order and its geographic destination. PLEASE NOTE some heavy items (eg furniture) are marked as COLLECTION ONLY as they are too heavy to send in the post. Please contact us by email if you intend to purchase these items so that we can liaise with you over collection arrangements.

4.3 Dispatch Delays
Orders are usually dispatched within 3 days upon receipt of your payment.
4.4 Delivery Delays
See our FAQ for an estimation of delivery delays according to your location.
4.5 Delivery Problems
You must notify the Delivery Company and Rose & Brown of any problems that may have arisen during transport (e.g. damaged packaging, open package, breakage inside packaging…) within 3 days of receipt of your goods. Although we cannot be held responsible for problems arising during transport, we will refund you for the cost of the goods and their postage upon receipt of the said goods in the condition you received them.
5. Returns & Refunds
You must inform us by email within 7 days of delivery of your intention to return an item.
5.1 The item is damaged, faulty or does not match its description on the website.
We will refund your purchase in full, upon receipt of the said item. We will further refund you for the fee of the item's postage back to us. We only request that you send us the item back by recorded delivery and wrapped as originally.
5.2 The item is unwanted.
At the moment, we do not offer refunds for items unless they are damaged, faulty or do not match their description.
6. Privacy & Security
6.1 Personal Information Protection
6.1.1 We store your postal and email addresses as well as your purchase preferences off-line. They are accessible by one person only (Caroline Brown, business owner) and are used to allow you to benefit from exclusive offers and previews of particular relevance to you.
6.1.2 We do not sell nor swap your personal details with outside organisations.
6.1.3 We will only contact you when we think it might benefit you, under the strict condition that you agree to us doing so when you reach the checkout where you are specifically asked if you would be happy for Rose & Brown to contact you via email with special offers.
6.1.4 To remove your details from our mailing list, please email us at info@roseandbrownvintage.co.uk with your name and address and stating your wish not to be contacted by us.
6.2 Cookies
We may use a cookie to monitor visits to our website. By changing your browser setting, you can prevent cookies from being stored in your browser.
6.3 Credit Card Security
The purchase area of our site is secure - please see our FAQ section.
7. Intellectual Property & Other Terms of Use of this Website
7.1 This website (or parts of it) may not be copied, altered or transmitted for commercial ends without our written permission.
7.2 Your use of this website must not infringe the rights of any third party's use of the said website.
7.3 In spite of our best efforts, we cannot guarantee our website's content and functions will run without errors nor interruptions.
8. Governing Law
The contract governed by these Terms & Conditions is itself subject to the English law. In case of dispute, the only competent courts shall be those of England & Wales.
9. Amendments & Updates
9.1 These Terms & Conditions govern the contract you enter with us by using and/or purchasing from our website.
9.2 We reserve the right to amend and/or update these Terms & Conditions at any time and without prior warning.
9.3 You must therefore ensure you have read our Terms & Conditions each time you are about to enter a contract with us. Should you not accept all the above Terms & Conditions, please do not proceed with your purchase and/or your use of our website.